Just as the graceful trillium is a rarity, Seven Springs' Trillium Spa is a sanctuary unlike any other. Ideal for first-time and veteran spa-goers, Trillium is the perfect place to escape the stress and commotion of everyday life. Inspired by the beauty, delicacy and rarity of this exceptional flower, Trillium is the place to relax, unwind and renew.
Come up and rejuvenate your mind, body and spirit. Embrace the ultimate in relaxation and immerse yourself in the tranquil surroundings. After indulging in the luxurious intuitive care menu, you will be refreshed and re-energized.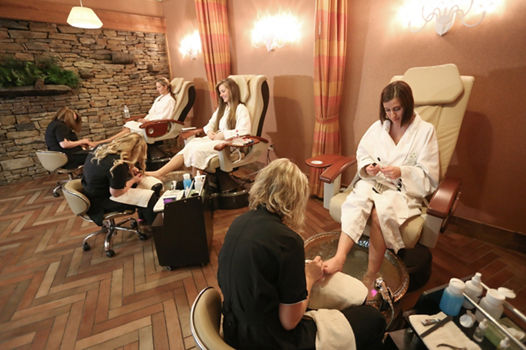 SALON SERVICES
The Trillium Salon menu is perfectly designed for those who are already visiting the spa and those who need a little pampering during their stay at Seven Springs Mountain Resort. Inside, you will find three beautiful manicure stations and three pedicure thrones complete with massage settings and a whirlpool tub for soaking your feet. In addition, the salon features haircuts and styling for men and women.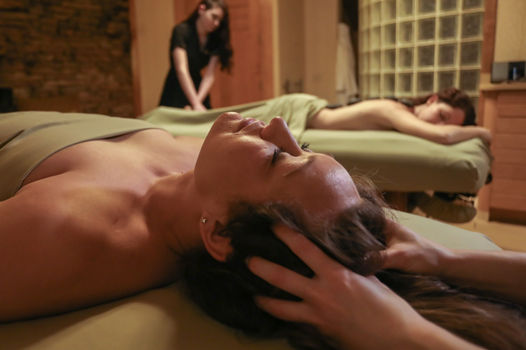 MASSAGE SERVICES
Massage is one of the oldest, most simple forms of therapy and is a system of stroking, pressing and kneading different areas of the body to relieve pain, relax and invigorate the body. Massage services are available for individuals or couples looking to unwind and relax with one of our signature massages or a targeted treatment.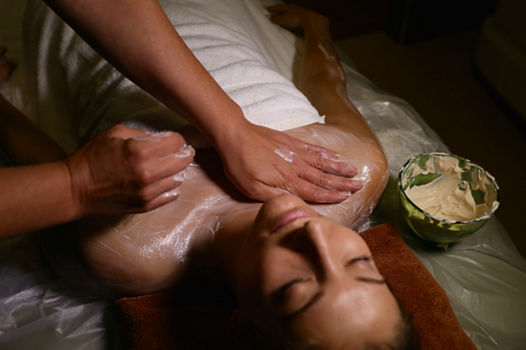 FACIALS & BODY TREATMENTS
Facials are a great way to take care of your skin and relax! At Trillium Spa, we offer a wide variety of facials to clean, exfoliate and nourish your skin to promote clear, well-hydrated complexion. For skin that radiates with health and is soft to the touch, our body treatments are carefully balanced to deeply cleanse and replenish your skin.
Previous tab
Previous tab
Hours & Reservations
9 a.m. - 5 p.m., Sunday
10 a.m. - 5 p.m., Monday - Thursday
10 a.m. - 6 p.m., Friday
9 a.m. - 6 p.m., Saturday
Reservations are recommended, please call 800-452-2223, ext. 7123.
Hours are subject to change. Extended hours available by request.
Please refer to the Hours of Operations page for this weeks hours.