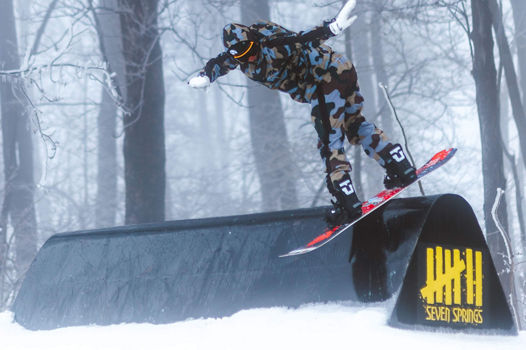 Pipes & Parks
Our park program consistently provides world-class product for freestyle Winter sports. Our dedicated park staff designs, builds and maintains six parks daily. We take pride in dialed jumps and jibs that are laser-straight.
Welcome to Pennsylvania's shred oasis, home to the only 22ft Superpipe in the East, pro-level kickers and The Streets, our legendary urban park.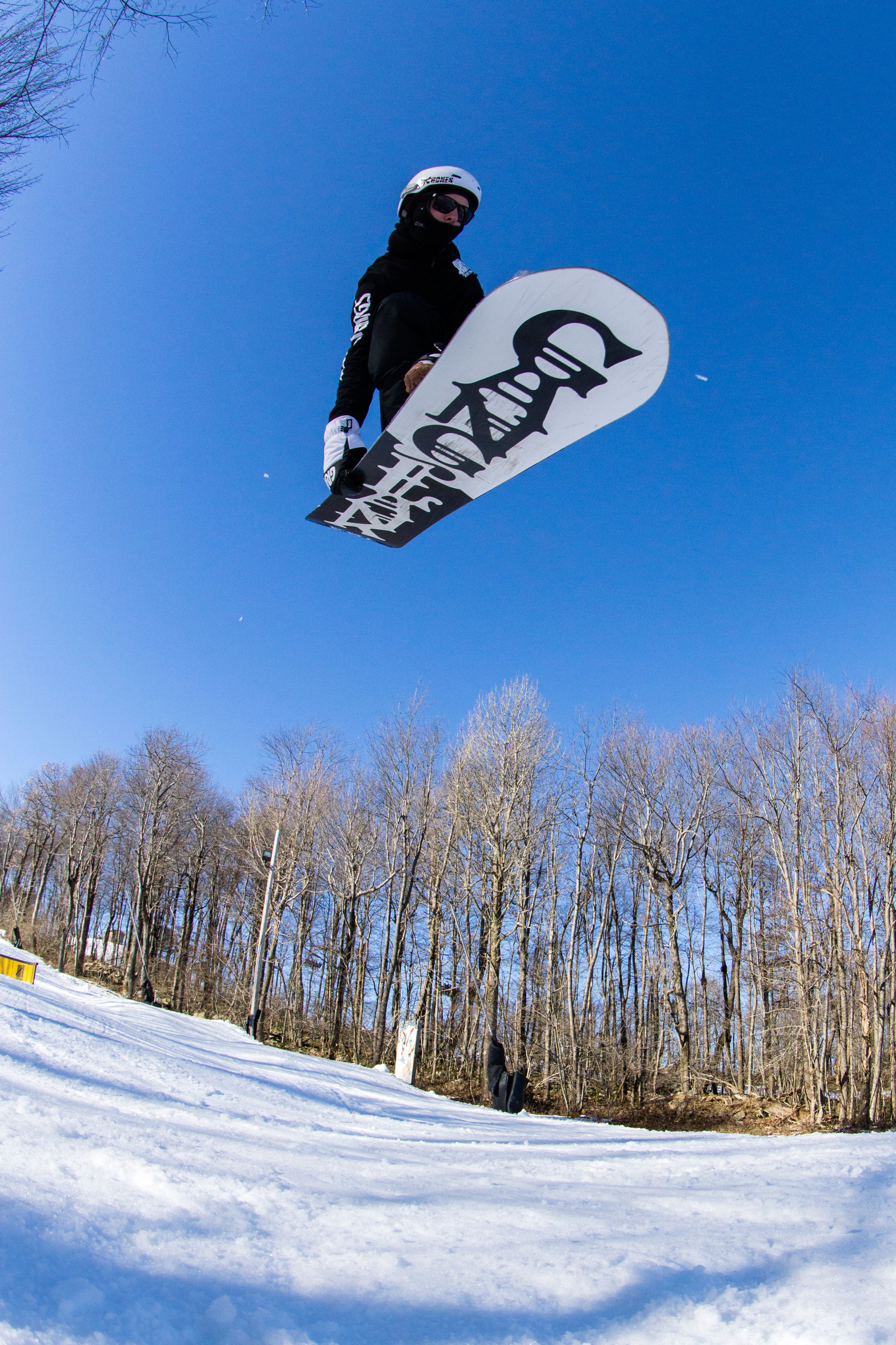 SMART STYLE – PARK SMART
Freestyle Terrain Areas are marked with an orange oval and may contain jump, boxes, rails, stalls, half-pipes, quarter-pipes and other constructed or naturally occurring features. Prior to using Freestyle Terrain, you are responsible for familiarizing yourself and obeying all instructions, warnings and signs.
Freestyle skills require maintaining control on the ground and in the air. Use of Freestyle Terrain exposes you to the risk of serious injury or death. Inverted aerials are not recommended. You assume the risk!
Freestyle Terrain has designations for size. Start small and work your way up.
START SMALL
If you are just getting into the park for the first time, or first time that day, start with small features and work your way up. If you aren't sure about how to use a feature, build your skills first.
When starting out, look for small progression parks and features and then work your way up to medium or large parks and features. Freestyle Terrain
comes in different sizes so make sure and start small and work your way up before going into larger parks.
MAKE A PLAN
Every time you use freestyle terrain have a plan for each feature you are going to use.
Remember, your speed, approach and take-off will directly affect your maneuver and landing.(ATML)
(A) The approach zone is for setting your speed and stance.
(T) The Take-off zone is for making moves that start your trick.
(M) The Maneuver zone is for controlling your style.
(L) The Landing Zone is for getting straight and riding away clean.
ALWAYS LOOK
Before you drop. Before getting into freestyle terrain observe all signage and warnings.
Use your first run as a warm run and to familiarize yourself with the park layout and features.
Remember that the features change constantly due to weather, usage and time of day so it is important to continue to inspect features through out the day.
RESPECT
The features and other users.
One person on a feature at a time.
Wait your turn and call your drop-in.
Always clear the landing area quickly.
Respect all signs and stay off closed features.
Remember that respect is important both in the park, and on the rest of the resort. So be smart when you are heading down the mountain or to the lift and save your best tricks for the park.
TAKE IT EASY
Know your limits. Land on your feet.
Ride within your ability and consider taking a lesson if you want to build your knowledge, skills, and bag of tricks.
Stay in control both on the ground and in the air.
Remember you can control how big or small you take the feature by varying speed and take off.
Inverted aerials increase the chance of serious injury and are not recommended.
| PARK OR PIPE | LENGTH | WIDTH | VERTICAL DROP | RATING | TERRAIN |
| --- | --- | --- | --- | --- | --- |
| Arctic Blast Children's Area | 540' | 50' | 80' | Small | Snowmaking |
| Santa's Beard Terrain Park | 411' | 192' | 80' | Small | Snowmaking |
| Little North Face Terrain Park | 570' | 150' | 60' | Medium | Snowmaking |
| Little North Face Half Pipe | 225' | 45' | 80' | Medium | Snowmaking |
| The Alley Terrain Park | 3,500' | 65' | 650' | Medium | Snowmaking |
| The Spot Terrain Park | 1,223' | 195' | 520' | Large | Snowmaking |
| The Spot Superpipe | 450' | 195' | 520' | Large | Snowmaking |
| The Streets | 300' | 210' | 80' | S/L | Snowmaking |